Do you often wonder which businesses are the most profitable businesses to start in Kenya?
if you have ever asked yourself this question, then we understand.
Not everyone is cut out for a 9-5 job and even if you are actively employed, having a side hustle is still something we highly recommended.
By the way, if you are unemployed and job hunting, you can find a list of the top job vacancies in kenya here
However starting a business is not easy even though it may be one of the best decisions you can make, regardless of your employment status. It is a good way to make money, and the possibilities and benefits are endless.
And with Kenya being one of the most rapidly developing African countries, it is one of the best countries to invest in a business right now in Africa.
If you are thinking about becoming an entrepreneur, here is a list of the 20 most profitable businesses in Kenya you can venture into (and why you should):
Most Profitable Businesses to Start in Kenya 2019
Cyber Cafe
Selling Snacks 
Travel Agency 
Boda Boda ( Motorcycle) 
Cake Making
Garbage Collection
Mobile Money Transfer
Butchery Business
Photography
Car Wash Business
Wines and Spirit Business
Selling Second Hand Clothes (Mitumba)
Bakery
Professional Cleaning Business
Salon/Barber Shop
Dry Cleaning Business
Event Planning
Poulty Farming
Aquaculture Business
Beaded Sandals and Handbags
 
List of Big Business to Start in Kenya
1. Internet/Cyber Cafe Business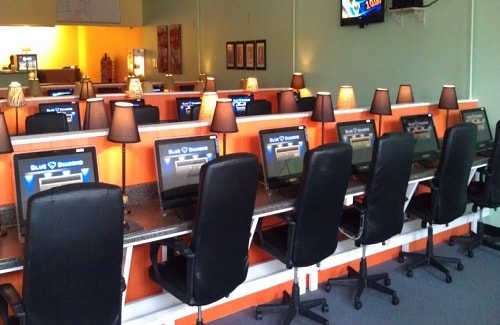 The cafe business won't lose its relevance anytime soon, because, despite the availability of personal computers in almost every home and establishment, people still visit cyber cafes to make use of the computers and for a number of other reasons. And most of such businesses are doing very well with an influx of customers.
Opening up a cafe costs about Kes100,000-200,000 depending on your plan and budget. With as little as 6 computers, you can start operating and grow that number gradually.
There is good money in the cyber cafe business and if you have a good location where there is little or no competition, on a bad day you can make Kes2,000 and on a good day you can make up to 5,000-10,000 Kes.
Requirements
To start up you will need:
Licenses
Some licenses from the county government and from computer and internet. Obtaining a business profit for your online business cost Kshs 10,000-12,000 per year (depending on the county). 
A license can be obtained at the city council or online for those in counties that have an online application.
Location
You need to identify 1. the location to start your business and 2. the type of places businesses like this do well.
Your cafe just needs to be sited at a good location like a college, university, high school, office and any other place people are known to frequent.
Note: Don't set up your cybercafe in a location that doesn't meet the above requirements or you will be risking ROI (return on investments).
Other things to consider while choosing a location are:
The place that has minimal electricity blackouts since most of your business, runs on electricity.

A Place with a fair rent. Rent differs based on the county.

It should be spacious enough to contain the number of computers you intend to install in the room, without cramping the customers. If you are now sure about the space, call a carpenter to measure it.

Well-spaced, good ventilation and great internet and network connectivity. Customers will avoid your shop if it is not spacious, is poorly ventilated and has a slow internet connection.

The accessibility of your shop is not much of an issue since clients will be the ones to find you. But it is better for you to situate your shop close to the road wherever people can easily find and see it.
Printers And Computers
The quality of your computers matters a lot. Most people venture into the business using a second-hand computer because they don't care about quality.
Second-hand computers paint a negative picture because of their appearance rather than their performance. Due to the fact they are old, people just assume that they are outdated, slow and unpleasant to use.
If you can, buy new computers. But if you must use old computers, get them refurbished and buy a new keyboard and mouse for them. Don't get hatchback computers, because they consume a lot of electricity.
For durability and performance, HP computers are a strong recommendation. They are good for long-running hours without developing problems and they last long. Buy a blower to keep them clean.
The best printer for your cafe is Epson PX660 it is a heavy-duty machine that is portable, but will serve you well. Epson PX660 can also photocopy and scan documents. You can also buy a Ricoh photocopier.
Internet
What draws people to your cafe is Internet speed. Nobody wants to pay to use a computer with a slow internet connection. Plus it is unfair to them for the cafe's internet to be crawling, meanwhile, there is a timer ticking on the screen.
For reliable internet providers in Kenya, here is the list:
Kenya Data Network
Safaricom
Airtel
Orange
AccessKenya
Furniture
You should have a budget for furniture. You can consult the carpenter you plan to give the job on the price for making the furniture for your cafe.
Pricing/Charges
To know what to charge your customers, visit other cafes in the area you plan to start yours, to know what fees they charge their own customers for various services. Be careful not to undercharge or overcharge your customers.
An Apprentice
Not that you necessarily need one, but if you can get someone. This is the person that will run the shop when you are not around. 
Aside from providing internet services to your customers, other services you can offer in your cafe are:
Photocopying
Typesetting
Photography/Passport
Online registration
Printing
Scanning
Spiral binding
Selling computers and accessories
Internet connection to customers living nearby
Graphic/Web designing
2. Selling Snacks Business

The snack business is not only relevant (seeing as everyone needs to eat), but it is also quite versatile as there are no limitations as to the variety of snacks you can sell. If your customers enjoy it and you can prepare it, then you can sell it.
Your menu can contain anything from mahamri, soft chapatis, cakes, smokies, boiled eggs,  mandazi, and samosas, which you know your customers will enjoy with relish. 
However, although the other snacks are enjoyed by people, the most loved snacks are smokies, boiled eggs, samosas, and sausages, which are enjoyed by all types of Kenyans alike. 
As a matter of fact, most snack sellers have made a fortune from selling the above-mentioned snacks, due to the fact that it is in high demand by loyal customers who can't get enough of them. Selling these snacks have been categorized as a quick source of income. 
So, if you are looking to go into snack selling business, it advised that you go into making any or all of them, then combine them with other snacks and drinks.
You can easily start with a capital of Ksh 5,000 if you want to do business on a small scale. But if you want to go bigger, then capital of  Ksh 150,000 should be enough.
Smokies, sausages, samosas, and eggs business is a good business to run in Kenya. The lowest profit you can make from it as a small business owner is between 200-700 Ksh per day. But for some wholesalers, it can run into Ksh 25,000 per day.
The smokies and egg business alone is nothing short of a golden goose as you can make a lot of profit selling them. It is a type of business where you spend little and earn a lot. Below is the breakdown:
When you buy a packet of smokies of 22 pieces for Ksh 330, which means each piece goes for Ksh 15. When you sell a piece at Ksh. 25 you automatically make a profit of Ksh. 10. And if your shop happens to be located in a populated area, you can get very high returns.
If you manage to sell five packets a day, with each packet containing 22 pieces you would have sold a total of 110 pieces. If you sold a piece for Ksh. 25 you make Ksh. 2750. 
The expenses you used that day are averagely 330*5=1650 Ksh. Plus Kambuchari cost which is Ksh. 100 for tomatoes, onions and dhania, this adds up to Ksh 1750.  Total profit from that sale will add up to Ksh. 2750-1750=1000. Simply put, you'll make up to 1000 a day, from selling smokies alone.
Your profits could skyrocket if you decide to combine it with selling eggs as well. If you sell averagely 2 trays of eggs per day. That is Ksh.60, which each egg costing Ksh. 20, you will make Ksh.1200 a day. The expenses involved in eggs per day are Ksh. 600 for two trays of eggs. That means the profit you make in a day for eggs is for Ksh.600.
Requirements:
To start this business you'll need:
Location:
A Road-side Store
If you are starting the business with minimum capital, then you can sell from your house, where you set up a small shop beside the road selling smokies, boiled egg and samosa.
A Confined Shop
If you have enough capital, then you can go into the business on a bigger scale selling retail to small businesses or even offices.
Keep in mind that your store wherever that is should be located where there is a high number of people. Consider the following locations:
Near bus stops and stages
Close to any learning institutions
Around bars and clubs
Near hospitals and industrial areas
Junctions
Market places in the towns
Suppliers
You'll need suppliers you can buy sausages, eggs and samosas from. Some towns already have a supplier who supplies them with eggs, but you can decide to get from major stores in your town. You could also enquire from hotels who their supplier is. Any Farmer's  Choice store close to you can also be your supplier. At the Farmer's choice store, a packet of smokies containing 22 pieces, costs 330 Ksh. A tray of egg costs Ksh 300 or 280 depending on who your supplier is.
Vending Cart
You'll need a vending cart that costs about Ksh 5,000.
Kachumbari
A Kachumbari which costs around Ksh 500 to buy tomatoes, onions, Dania, tomato sauce and chilli sauce.
3. Travel Agency Business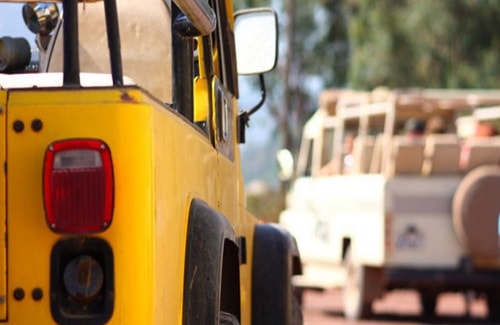 With more and more people wanting to travel so as to discover their country and other countries, the travel agency business is growing to be one of the most profitable ones in Kenya.
To start a travel agency business in Kenya, you mustn't have a fleet of cars, buses, planes or jets. Just become a certified partner with an already established tour company, select the best places for customers to visit and let your customers sign up for the trip.
Your profit in this business is the difference of the amount customers pay to you, and what you paid to the company. With time, you could earn enough money to buy your own buses, planes and jets.
Requirements
To start your own travel agency, you'll need to do the following things:
Know Your Clients
You can't simply start a travel agency business, without first knowing the calibre of clients you would like to cater to. Are they locals or international individuals? You will also need to know the kind of locations your clients will enjoy travelling to and also know any unexplored locations they might enjoy.
Pre-Visit Travel Destinations
You'll need to pre-visit travel locations before you can take your clients to those places. Pre visits are important because it lets you know the distance to each location, duration of travel, costs, etc so that you can know what your clients should expect, and help you be better equipped when you are preparing them.
These visits also help you familiarize yourself with hotels, restaurants, and other areas of interest like tourist attractions and archaeological sites that your clients will enjoy going to. Ultimately, you could build a rapport and even partner with those places.
Build Connections
Have a well-packaged portfolio of all your connections. From hoteliers to air hosts, restaurant owners, tour guides, etc, you should have a connection and build a good lasting business relationship with them.
If you have a smooth business relationship with these other service providers, it will be easier for you to negotiate on travel and hotel packages, will you will integrate the services you will provide like transport and the services they will provide, such as accommodation, tour guides, game drives, food and standardize the entire cost of your travel package.
Remember, the best way to get people to patronize you will be to stick to the average market price for your services, compared to your competitors. Don't charge too high so as to not pocket too much money and don't rip off your clients.
Know Your Transportation
As a travel agent, you will have to have a standard means of transportation for your clients' trips. Will it be a bus, van, plane, etc, depending on the size of your group. Whatever it is, make sure to have it ready.
Nevertheless, it is important that you know so that you could either hire a means of transportation or have your own means of transportation means.
Find An Office Location
For the sake of having a place where people can consult you, have an office. Your office can be either virtual (online) or physical. It doesn't have to be too big, it just needs to contain an administrator or consultant, and also for legitimacy purposes, to settle legal matters.
International Air Transport Association (IATA) Certification
If you intend to sell air tickets through your tours and travel agency, then you need to undertake an IATA diploma. An IATA diploma will offer you credibility when you are dealing with travel partners and suppliers in the industry. It is also advisable to get a membership with relevant travel and tours association to inspire confidence and integrity in your tours and travel agency business.
Additionally, a valid IATA diploma will equip you with the skills to advise clients, make reservations and travel arrangements, calculate airfares and complete standard international travel documents in compliance with IATA procedures and rules. Get your IATA diploma so as to have credibility over your competitors.
4. Boda Boda (Motorcycle) Business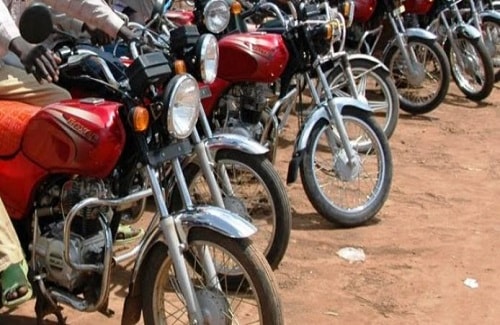 Don't knock or wave off the idea of owning your own fleet of Boda Boda okay? It is a lucrative business and you stand to get a lot of money. See why below:
In 2017, a report showed that there were about 600,000 commercial bikes (Boda Boda) out of 4.8 million bikes in the country. On average, most Boda Boda operators take home about Ksh 1,000 which means that the Boda Boda sub-sector is averaging over half a billion in returns every day.
Ever since the Kenyan government waived taxes charged on the importation of motorcycle, Boda Boda business is booming in Kenya. Another factor is that the business cuts across countries.
To get started you'll need to find experienced and licensed riders and some motorcycles. Good motorcycle cost somewhere between Ksh. 60,000 to 110,000. This capital, however, is for those who would like to operate a single motorcycle. This amount will cover a new motorcycle helmet, insurance, fuel, and protective jackets.
Why not get some motorcycles and get started on this money-making venture? 
Requirements:
Identify A Motorcycle
In case you were wondering which motorcycles are the best for you to buy, know that the best motorcycles depend on price, cost of maintenance and repair, fuel efficiency, hardiness and looks.  The good news, however, is that with so many brands to choose from, you can easily find one that matches your budget and needs.
Raise The Capital Or Take A Loan
If your intent is to handle just a single Boda Boda, then before you venture into this business, you need to have a capital of at least Ksh 60,000 to 110,0000. This amount will cover the cost of the new Boda Boda, protective jacket, a helmet, insurance and fuel.
For those who want to have more than one Boda Boda, multiply the given amount by the number of Boda Bodas you wish to own. 
If you can't afford the capital, then you can opt from a loan from any financial institution of your choice.
Get A Valid License Or Employ A Rider
Operating the Boda Boda by yourself would require you getting a license and learning how to ride from a valid driving school. Keep in mind that whenever you are on the road, you are responsible for your safety, as well as that of your passengers and other road users.
On the other hand, if you want someone else to ride for you, then you should find a licensed and good rider who abides by the traffic rules and can take care of your Boda Boda.
Being employed doesn't have to hinder you from running this business by yourself. You can run it as a side hustle and earn some extra cash while doing so.
Choose A Base
Most areas have a higher demand for Boda Boda than other places. So, do well to position yourself in those areas so as to get more customers to transport. This strategic positioning is what determines whether your business will flourish or become a failed venture.
In Nairobi, the average amount a Boda Boda can fetch is Ksh.800 to 1500 per day. You could also get on an app where people can book your motorcycle from.
Get Riding
Other useful tips from experienced Boda Boda riders are:
Be reliable
When your customers know that they can trust you, they will give you jobs. You don't even have to look for customers, they will find you.
Dress well and maintain your Boda Boda
Nobody will feel comfortable riding with a dirty and unkempt rider on an equally dirty bike. Clean up yourself and your bike properly before going out to transport customers.
Network with passengers and riders
Have a network of passengers and riders so that you can keep your opportunities fresh and coming. You could also learn something new from them.
5. Cake Making Business

These days, cakes are in high demand as almost every celebration require one. Be it birthdays, weddings, graduations, office celebrations, baby showers, bridal shower. You could even cater to smaller portions who just love to eat cake in the absence of all these events.
To start the cake making business, you'll need excellent baking and marketing skills, as little as Ksh.50,000, and a great location.
Make sure that your business has an excellent online presence and that you offer a good bargain to your customers.
Requirements:
Decide What Kind Of Bakery To Open
Depending on your abilities and preferences, you'll need to decide what kind of bakery you would like to open and what types of cake you'll like to sell. Will you just make cupcakes and pies? Focus on weddings and birthdays only or will you bake cakes for all occasions? You'll need to conduct research and make an informed decision.
While at this stage as well, you'll need to decide if you will open a physical store or online. If you are planning to open an online store, you need to create a magnificent website where you can display your cakes and customers can place orders. With more Kenyans using the internet, you can make do with just a simple Facebook page.
Draw A Business Plan
Now that you have decided what kind of bakery you want to open, the next step is to draw a business plan. The plan should be detailed and outline your goals.
How I am going to raise revenue? What are my expenses? Who is my competition? What is my target niche? Answering all these questions will help you know the best course of action to take to execute your business plan.
After answering these questions, think about your startup costs. You need to make a list of the equipment and appliances required for making a cake and/or operating a bakery. Your list should include basic things like an oven, refrigerators, pans, mixers, etc.
Another cost to consider at this stage is the operating cost. Your business won't take off immediately, you'll need to keep working to make it bigger and better, you'll be required to pay rent if you are operating out of a shop and also to pay employees. You need to think about these things in the long run.
Shop For Space
Unless you are not operating from home or an online shop, a shop should be on your top list of priorities, so start shopping for one. In Nairobi, shops are usually costly and rare, but in other places like Nakuru, they are much cheaper, but not guaranteed.
Decide what your budget for a shop is, and find a shop that matches your budget.
Get Licensed
Depending on your county, you must have a license to operate any business. The most common license you can acquire is a single business permit. It costs between Ksh. 15000 to 20,000. To your license, add a food handling certificate from the ministry of health in your county.
Set Your Prices
The price you will charge for your cakes largely depends on a number of factors like the time it took to prepare, decoration, packaging, etc. Other bakers price based on the price suppliers sold to them in retail. Basically, it is up to you to come up with your own pricing strategy.
However, don't forget that despite enjoying making a cake, you are also in it for the profit. So, combine great work at reasonable prices.
Get Started
No need to keep stalling, just get started already. You'll never know how this business will turn out if you don't start.
6. Garbage Collection Business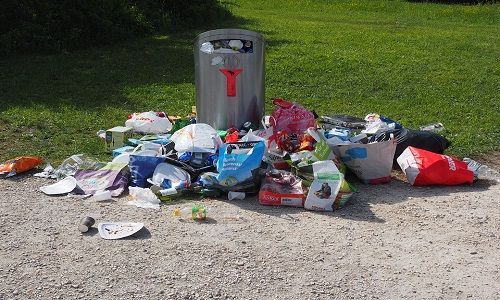 Following the devolution of garbage collection by the county government, private companies can now offer this service to residents in estates and towns. If you were thinking about starting a business, you might want to get in on the garbage collection business.
And since it is not yet overcrowded, there is good money in it, due to less collection. Also, the future of garbage collection looks bright as more and more real estate companies want to develop properties out of main towns. This means that there will be more houses to offer services to.
The first thing you need to do would be to go to a few houses and agree on a price to collect from them. Maybe Ksh.150 each month and then you are ready to start.
Requirements:
Things you'll need to start are:
NEMA License Or County Permit
Go to the National Environmental Management Authority (NEMA) to obtain a license as a garbage collector. You will need a logbook to an enclosed truck and to pay a license fee.
You should also obtain a county government permit. While you are obtaining the permit, enquire from the town's zoning department how possible it would be for you to collect garbage in your desired area.
The Landlord's Cooperation
You can't simply walk to a house and start demanding that the residents of the building bring out their garbage for you. You'll need the permission and cooperation of the landlord for you to do so to ensure the success of your business. 
Identify a residential house in need of your services and then meet the landlord or caretaker and convince them to let you collect garbage from the apartment residents, especially in a place where the county's garbage collection services are inconsistent. 
The landlord can instruct the tenants to put their garbage in a particular spot in the compound on specific days. They can now collect your fee from their tenants, alongside the rent and remit your money to your account. Your fee charge can be from Ksh.100 per month for each tenant. Set the fee after ascertaining that you'll meet the overhead costs, while still beating the competition.
Garbage Collectors
You'll need a trustworthy employee or employees that will carry out the business in your absence. If they litter the place instead of actually cleaning it up, will definitely rob you of customers and give your service a bad reputation.
The workers also need to have a good relationship with tenants and know the estate well.
Garbage Bins And Bags
You can provide garbage bins and bags for the tenant to put their garbage following collection. This should only be provided if the tenants don't already have the means to dispose of their garbage.
You can buy the bags in wholesale and sell retail to the tenants.
Authorities' Support
It is advisable that you meet the local Nyumba Kumi chairman of the community members who assist the assistant chiefs so that you can have their support. These assistants would come in handy when settling disputes that may arise between you and your clients. 
They need to be aware of your presence and purpose in the county, for security reasons.
Dumping Or Recycling Site
A dumping ground is necessary for this business. You can talk to the county government for permission to use their own recycling site, or if you have the capacity you can set up your own.
What You Don't Need:
To start this business, you don't necessarily need:
Your Own Vehicle
While this business is not capital intensive, buying your own garbage truck will cost you quite a lot of money. So, instead of doing that, you can just rent a truck for the days you'll only be needing it. This is more cost-efficient.
Full-Time Staff
You don't have to employ people on a full-time basis. What you can do is to have workers that only work for you on the days you go to collect garbage. This reduces the amount you have to pay for them.
7. Mobile Money Transfer Shops And Bank Agents Business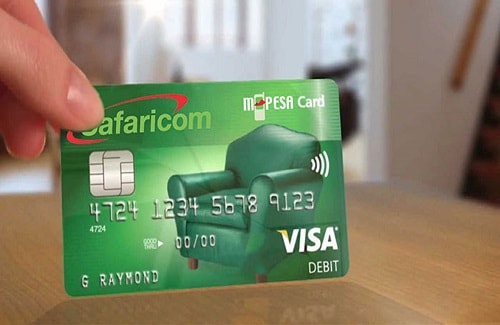 The mobile money transfer practice is here to stay, which means that mobile money shops like Airtel and Mpesa are also going to stick around for a long time. So is Kwa Jirani, KCB and Equity agents.
The mobile money transfer business is a very hassle-free business to start. Just have money in your account, a good location with human traffic and rent a secure shop. You could start with Mpesa shop and then gradually move to other services as well. 
Mpesa is the most lucrative mobile money shop you can start and venturing into this business, automatically makes you an agent for Safaricom which is the largest mobile money service provider in Kenya.
Requirements For Setting Up An Mpesa Shop:
Getting Started
To become a Mpesa shop operator, you need to have a registered limited company for 6 months and 3 other outlets ready to offer Mpesa services. This can be quite difficult for startups without any background in the business, so you can just partner with an already established company.
The minimum investment for an outlet is Ksh.1000,000.
You will also need to provide Safaricom with business permits for each of your Mpesa outlets, VAT, and tax certificates, IDs, banking license from a financial institution, and police clearance.
Fill in both the Mpesa agent head office application form and Mpesa agent store application form.
Once you have submitted your forms and met all your requirements you'll be given a till number that you will use.
Daily Business Management
You could either run your Mpesa shop by yourself or you can hire an employee with a KCSE certificate to do that for you. You also need to brand your outlet with Safaricom brand guidelines.
The day to day operation of a Mpesa outlet includes:
Deposit cash into the account of registered M Pesa customers
Process cash withdrawal for registered M Pesa customers
Register new M Pesa users
Abide by Safaricom rules and regulations
Choose Your Prefered Outlet
A Mpesa outlet can be run in two ways;
Standard Outlet
A standard outlet is the most recommended way since you have to go through the complete process above to become a registered agent.
As A Sub-Dealer
Operating as a sub-dealer is much affordable because you don't need to get registered. 
You can just work under a registered agent by buying their Mpesa line and paying them a commission for using it. This costs you afloat of Ksh,20,000-40,000.
8. Butchery Business

Meat is a delicacy to most Kenyans, and the high demand for meat, makes butchery lucrative, so there is a possibility that you can succeed in this business. 
You can either do small scale by selling in small parts to customers, or you can go large scale and sell in bulk to restaurants, hotels and other business ventures that use meat.
The capital for starting a butchery depends on the location and size of your shop. In low-income areas, a shop goes for about Ksh.100,000, in middle-income areas Ksh.200,000 to Ksh.500,000 and in high-income areas Ksh.500,000 to Ksh.1,000,000. 
It is advisable that you have your shop situated at an area with high human traffic like a bus terminal or a busy street.
Requirements:
Meat Supplier
Butchers within and around Nairobi get their meat from Dagoretti, Njiru, Kajiado, and other smaller slaughterhouses. Others get their meat supply from City market. While outside butcheries get their supply from slaughterhouses near where they operate.
In these slaughterhouses, a kilo of beef goes from Ksh.250 and Ksh.320. Factors affecting the price depends on the location of the slaughterhouse, type of meat and season. Goat meat goes for around Ksh.320.
Bigger butcheries, that sell ready to eat meat such as boiled, roasted or fried beef or goat meat with ugali, matoke, etc, sell more meat than those who only sell raw meat. Such butcheries move as much as 3000kgs per day. Smaller butcheries which only sell raw meat, sell about 50-100 kgs.
Good Location
The location of butchery is partly dependent on the kind of meat you sell. You might find yourself in a location where the inhabitants don't eat certain type of meat and this won't be good for business. Find out what kind of meat people in your area like the most, and supply more of it.
Make sure that your shop is located where there is a large pool of people and there is also water and power to minimize loss and spoilage.
Operating Licenses
You will need a business, food handling and fire safety certificates from county authorities.
Obtaining these certificates will cost you a minimum of Ksh.26,000.
Prices
Your prices should be based on the normal pricing where your butchery is located. 
Visit other butcheries around the areas you are interested in, to know how to compare and set up prices, to ensure that you use the normal market rate.
In most areas of Nairobi, depending on the type and location, a kilo of beef sells for Ksh.400 to Ksh.450, while goat may sell for about Ksh.500 per kilo.
You can make more profit off every kilo of meat if you decide to boil, choma or fry the meat. Also if you sell ugali, roast potatoes, matoke or rice.
Waste
An important point to note for when making your budget for buying meat is to get prepared for waste, which might reduce your net kilos that you can put up for sale. As you wash the meat, you can lose several kilos of meat per day to waste.
Reduction in blood and wetness in the meat can cause it to lose weight. Even as you cut to sell, the breaking of bones and falling pieces can further reduce the net kilo which you put up of sale per day.
A supply of 300kg can lose 5-10kg of waste from washing, breaking bones when cutting, loss of water, blood and falling to pieces in a day. It is important that you handle the meat carefully so as to minimize and control the wastage as much as possible.
Profits
Looking at the possible profit margins that you should expect, let us assume that your butchery is medium and you get a supply of 200kg of meat from your supplier at an average price of Ksh.300. Also, assuming that business is slow and you can only sell about 150 kgs out of 200kg of the supply for Ksh.400 per kg.
Your net profit per kilo of meat sold will be Ksh.400-Ksh.300. By selling the only 150kg of meat, your total profit will now be Ksh.100 times 150=Ksh.15,000
If you choose to accompany the meat with other things or sell it ready to eat, then you stand to make a lot more money than from just selling raw meat.
Salaries
You'll need staff in your butchery to help you with cutting, cooking (if you cook) and for cleaning. 
Most butcheries in Nairobi prefer to pay their workers daily. Daily those who cut earn Ksh.700, cooking earn Ksh.500 and cleaners earn Ksh.350. You can pay your workers based on the location and experience of your bakery.
Tips To Succeed In This Business:
To be able to succeed in a butchery business, keep it clean, neat and organised. Likewise, give your workers clean uniforms and ensure that they maintain it. Just because they work in a butchery doesn't mean that their uniforms must be dirty.
Develop a network and talk to people to know if they want meat supplied to them. You can also cook and deliver meat to businesses who are into such a market. It can't hurt to have a social media presence where you can showcase your business.
To retain your customers make sure you sell good quality of meat, don't just sell hard meat to them. Be honest in your sales and don't cheat them.

9. Photography Business

Becoming one of the most profitable businesses in Kenya, photography is thriving. Photographers are in high demand from people who want a personal picture of themselves and companies high one to cover company events and celebrations.
With a good camera, the right lenses, excellent camera skills and a social media presence. As a photographer, you can either specialize in a single aspect or branch out to other areas of photography.
Requirements:
Pick A Specialization
As a photographer, you have an eye for capturing everything. Nature, landscape, weddings, birthdays and every other kind of event. Yet, it is important that you pick a speciality.
You should do so because photography is a very demanding profession and it requires focus, knowledge and skills. Generalization will not be good for you or your clients, so pick a specialization, focus on it, get better at it, till you are ready to incorporate other things into your skillset.
Invest In The Right Equipment
Decide what the best type of equipment for your area specialization and then get other essentials like a computer and the latest editing software.
Other things you need to decide on are, what kind of lighting you'll require and if you are going to rent a studio. You'll also have to estimate your startup costs.
You will have to purchase a tripod, light studio props, background scenes on canvas, light modulators and digital photography essentials.
Other types of equipment you'll need are:
Professional camera
Variety of flash
Computer and lab
Stationery & business cards
Clear bags for packaging prints
Photoshop /lightroom/other software
Determine Your Pricing
Examine and compare prices, by visiting other photography websites to see how much they are charging. Using their price, you can set up reasonable and competitive prices for your own services.
You can also ask photographers who work with newspapers and magazines to find out what the current rate for professional photography is. Depending on the price, you can set your own.
Prepare An Attractive Portfolio
If you can put together an impressive portfolio of your work and showcase it, then prospective clients who see it can know that they will be getting their money's worth. If you don't have enough pictures to create a portfolio, you can choose the best from your existing pictures and piece them together.
You can also take free shots of your family and friends so that you can add to your portfolio.
Market Your Photography Business
Without marketing, many people won't know who you are. You need to market your brand on social media and even via word of mouth so that people can get to know you.
Share pamphlets to people in schools, churches, clubs and local areas so that the word can get around. Who knows, one of those people can be a prospective client.
Keep At It
If things don't work out, don't be discouraged or stop taking pictures. Keep bettering yourself whether or not a photoshoot goes wrong or someone disparages your image.
Focus on building your brand and also keep your ear to the ground to know what's new, trending and profitable in the photography sector.
10. Car Wash Business

Car was business won't be going out of style anytime, as long as people keep manufacturing and using cars. And since most people like a clean washed car, but don't have any time to do this themselves, your business can provide them with exactly what they need.
This is one of the most profitable businesses to start in Nairobi right now. The cost of starting a car wash is estimated to be a total of Ksh.165,000.
The break down:
Leasing land: Ksh.15,000
Rehabilitating the land: Ksh.15,000
Licenses: Ksh.20,000