Top 20 Most Profitable Businesses In Kenya
Do you often wonder which businesses are the most profitable businesses to start in Kenya?
if you have ever asked yourself this question, then we understand.
Not everyone is cut out for a 9-5 job and even if you are actively employed, having a side hustle is still something we highly recommended.
By the way, if you are unemployed and job hunting, you can find a list of the top job vacancies in kenya here
However starting a business is not easy even though it may be one of the best decisions you can make, regardless of your employment status. It is a good way to make money, and the possibilities and benefits are endless.
And with Kenya being one of the most rapidly developing African countries, it is one of the best countries to invest in a business right now in Africa.
If you are thinking about becoming an entrepreneur, here is a list of the 20 most profitable businesses in Kenya you can venture into (and why you should):
Most Profitable Businesses to Start in Kenya 2019
Cyber Cafe
Selling Snacks
Travel Agency
Boda Boda ( Motorcycle)
Cake Making
Garbage Collection
Mobile Money Transfer
Butchery Business
Photography
Car Wash Business
Wines and Spirit Business
Selling Second Hand Clothes (Mitumba)
Bakery
Professional Cleaning Business
Salon/Barber Shop
Dry Cleaning Business
Event Planning
Poulty Farming
Aquaculture Business
Beaded Sandals and Handbags

List of Big Business to Start in Kenya
1. Internet/Cyber Cafe Business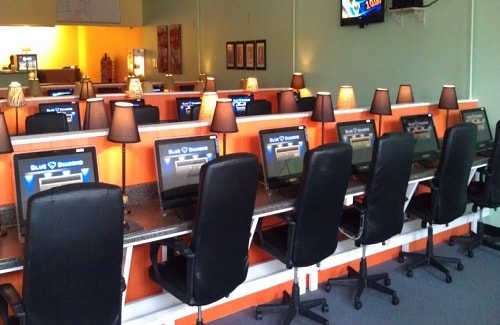 The cafe business won't lose its relevance anytime soon, because, despite the availability of personal computers in almost every home and establishment, people still visit cyber cafes to make use of the computers and for a number of other reasons. And most of such businesses are doing very well with an influx of customers.
Opening up a cafe costs about Kes100,000-200,000 depending on your plan and budget. With as little as 6 computers, you can start operating and grow that number gradually.
There is good money in the cyber cafe business and if you have a good location where there is little or no competition, on a bad day you can make Kes2,000 and on a good day you can make up to 5,000-10,000 Kes.
Requirements
To start up you will need:
Licenses
Some licenses from the county government and from computer and internet. Obtaining a business profit for your online business cost Kshs 10,000-12,000 per year (depending on the county).
A license can be obtained at the city council or online for those in counties that have an online application.
Location
You need to identify 1. the location to start your business and 2. the type of places businesses like this do well.
Your cafe just needs to be sited at a good location like a college, university, high school, office and any other place people are known to frequent.
Note: Don't set up your cybercafe in a location that doesn't meet the above requirements or you will be risking ROI (return on investments).
Other things to consider while choosing a location are:
The place that has minimal electricity blackouts since most of your business, runs on electricity.

A Place with a fair rent. Rent differs based on the county.

It should be spacious enough to contain the number of computers you intend to install in the room, without cramping the customers. If you are now sure about the space, call a carpenter to measure it.

Well-spaced, good ventilation and great internet and network connectivity. Customers will avoid your shop if it is not spacious, is poorly ventilated and has a slow internet connection.

The accessibility of your shop is not much of an issue since clients will be the ones to find you. But it is better for you to situate your shop close to the road wherever people can easily find and see it.
Printers And Computers
The quality of your computers matters a lot. Most people venture into the business using a second-hand computer because they don't care about quality.
Second-hand computers paint a negative picture because of their appearance rather than their performance. Due to the fact they are old, people just assume that they are outdated, slow and unpleasant to use.
If you can, buy new computers. But if you must use old computers, get them refurbished and buy a new keyboard and mouse for them. Don't get hatchback computers, because they consume a lot of electricity.
For durability and performance, HP computers are a strong recommendation. They are good for long-running hours without developing problems and they last long. Buy a blower to keep them clean.
The best printer for your cafe is Epson PX660 it is a heavy-duty machine that is portable, but will serve you well. Epson PX660 can also photocopy and scan documents. You can also buy a Ricoh photocopier.
Internet
What draws people to your cafe is Internet speed. Nobody wants to pay to use a computer with a slow internet connection. Plus it is unfair to them for the cafe's internet to be crawling, meanwhile, there is a timer ticking on the screen.
For reliable internet providers in Kenya, here is the list:
Kenya Data Network
Safaricom
Airtel
Orange
AccessKenya
Furniture
You should have a budget for furniture. You can consult the carpenter you plan to give the job on the price for making the furniture for your cafe.
Pricing/Charges
To know what to charge your customers, visit other cafes in the area you plan to start yours, to know what fees they charge their own customers for various services. Be careful not to undercharge or overcharge your customers.
An Apprentice
Not that you necessarily need one, but if you can get someone. This is the person that will run the shop when you are not around.
Aside from providing internet services to your customers, other services you can offer in your cafe are:
Photocopying
Typesetting
Photography/Passport
Online registration
Printing
Scanning
Spiral binding
Selling computers and accessories
Internet connection to customers living nearby
Graphic/Web designing
2. Selling Snacks Business

The snack business is not only relevant (seeing as everyone needs to eat), but it is also quite versatile as there are no limitations as to the variety of snacks you can sell. If your customers enjoy it and you can prepare it, then you can sell it.
Your menu can contain anything from mahamri, soft chapatis, cakes, smokies, boiled eggs, mandazi, and samosas, which you know your customers will enjoy with relish.
However, although the other snacks are enjoyed by people, the most loved snacks are smokies, boiled eggs, samosas, and sausages, which are enjoyed by all types of Kenyans alike.
As a matter of fact, most snack sellers have made a fortune from selling the above-mentioned snacks, due to the fact that it is in high demand by loyal customers who can't get enough of them. Selling these snacks have been categorized as a quick source of income.
So, if you are looking to go into snack selling business, it advised that you go into making any or all of them, then combine them with other snacks and drinks.
You can easily start with a capital of Ksh 5,000 if you want to do business on a small scale. But if you want to go bigger, then capital of Ksh 150,000 should be enough.
Smokies, sausages, samosas, and eggs business is a good business to run in Kenya. The lowest profit you can make from it as a small business owner is between 200-700 Ksh per day. But for some wholesalers, it can run into Ksh 25,000 per day.
The smokies and egg business alone is nothing short of a golden goose as you can make a lot of profit selling them. It is a type of business where you spend little and earn a lot. Below is the breakdown:
When you buy a packet of smokies of 22 pieces for Ksh 330, which means each piece goes for Ksh 15. When you sell a piece at Ksh. 25 you automatically make a profit of Ksh. 10. And if your shop happens to be located in a populated area, you can get very high returns.
If you manage to sell five packets a day, with each packet containing 22 pieces you would have sold a total of 110 pieces. If you sold a piece for Ksh. 25 you make Ksh. 2750.
The expenses you used that day are averagely 330*5=1650 Ksh. Plus Kambuchari cost which is Ksh. 100 for tomatoes, onions and dhania, this adds up to Ksh 1750. Total profit from that sale will add up to Ksh. 2750-1750=1000. Simply put, you'll make up to 1000 a day, from selling smokies alone.
Your profits could skyrocket if you decide to combine it with selling eggs as well. If you sell averagely 2 trays of eggs per day. That is Ksh.60, which each egg costing Ksh. 20, you will make Ksh.1200 a day. The expenses involved in eggs per day are Ksh. 600 for two trays of eggs. That means the profit you make in a day for eggs is for Ksh.600.
Requirements:
To start this business you'll need:
Location:
A Road-side Store
If you are starting the business with minimum capital, then you can sell from your house, where you set up a small shop beside the road selling smokies, boiled egg and samosa.
A Confined Shop
If you have enough capital, then you can go into the business on a bigger scale selling retail to small businesses or even offices.
Keep in mind that your store wherever that is should be located where there is a high number of people. Consider the following locations:
Near bus stops and stages
Close to any learning institutions
Around bars and clubs
Near hospitals and industrial areas
Junctions
Market places in the towns
Suppliers
You'll need suppliers you can buy sausages, eggs and samosas from. Some towns already have a supplier who supplies them with eggs, but you can decide to get from major stores in your town. You could also enquire from hotels who their supplier is. Any Farmer's Choice store close to you can also be your supplier. At the Farmer's choice store, a packet of smokies containing 22 pieces, costs 330 Ksh. A tray of egg costs Ksh 300 or 280 depending on who your supplier is.
Vending Cart
You'll need a vending cart that costs about Ksh 5,000.
Kachumbari
A Kachumbari which costs around Ksh 500 to buy tomatoes, onions, Dania, tomato sauce and chilli sauce.
3. Travel Agency Business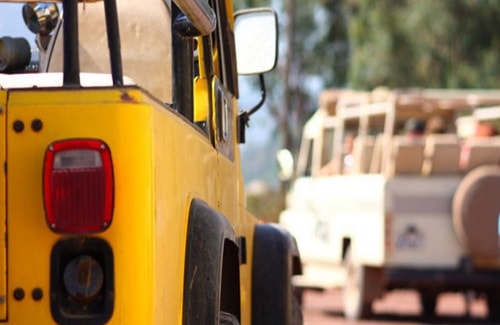 With more and more people wanting to travel so as to discover their country and other countries, the travel agency business is growing to be one of the most profitable ones in Kenya.
To start a travel agency business in Kenya, you mustn't have a fleet of cars, buses, planes or jets. Just become a certified partner with an already established tour company, select the best places for customers to visit and let your customers sign up for the trip.
Your profit in this business is the difference of the amount customers pay to you, and what you paid to the company. With time, you could earn enough money to buy your own buses, planes and jets.
Requirements
To start your own travel agency, you'll need to do the following things:
Know Your Clients
You can't simply start a travel agency business, without first knowing the calibre of clients you would like to cater to. Are they locals or international individuals? You will also need to know the kind of locations your clients will enjoy travelling to and also know any unexplored locations they might enjoy.
Pre-Visit Travel Destinations
You'll need to pre-visit travel locations before you can take your clients to those places. Pre visits are important because it lets you know the distance to each location, duration of travel, costs, etc so that you can know what your clients should expect, and help you be better equipped when you are preparing them.
These visits also help you familiarize yourself with hotels, restaurants, and other areas of interest like tourist attractions and archaeological sites that your clients will enjoy going to. Ultimately, you could build a rapport and even partner with those places.
Build Connections
Have a well-packaged portfolio of all your connections. From hoteliers to air hosts, restaurant owners, tour guides, etc, you should have a connection and build a good lasting business relationship with them.
If you have a smooth business relationship with these other service providers, it will be easier for you to negotiate on travel and hotel packages, will you will integrate the services you will provide like transport and the services they will provide, such as accommodation, tour guides, game drives, food and standardize the entire cost of your travel package.
Remember, the best way to get people to patronize you will be to stick to the average market price for your services, compared to your competitors. Don't charge too high so as to not pocket too much money and don't rip off your clients.
Know Your Transportation
As a travel agent, you will have to have a standard means of transportation for your clients' trips. Will it be a bus, van, plane, etc, depending on the size of your group. Whatever it is, make sure to have it ready.
Nevertheless, it is important that you know so that you could either hire a means of transportation or have your own means of transportation means.
Find An Office Location
For the sake of having a place where people can consult you, have an office. Your office can be either virtual (online) or physical. It doesn't have to be too big, it just needs to contain an administrator or consultant, and also for legitimacy purposes, to settle legal matters.
International Air Transport Association (IATA) Certification
If you intend to sell air tickets through your tours and travel agency, then you need to undertake an IATA diploma. An IATA diploma will offer you credibility when you are dealing with travel partners and suppliers in the industry. It is also advisable to get a membership with relevant travel and tours association to inspire confidence and integrity in your tours and travel agency business.
Additionally, a valid IATA diploma will equip you with the skills to advise clients, make reservations and travel arrangements, calculate airfares and complete standard international travel documents in compliance with IATA procedures and rules. Get your IATA diploma so as to have credibility over your competitors.
4. Boda Boda (Motorcycle) Business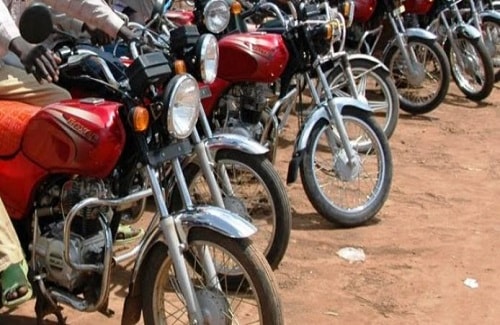 Don't knock or wave off the idea of owning your own fleet of Boda Boda okay? It is a lucrative business and you stand to get a lot of money. See why below:
In 2017, a report showed that there were about 600,000 commercial bikes (Boda Boda) out of 4.8 million bikes in the country. On average, most Boda Boda operators take home about Ksh 1,000 which means that the Boda Boda sub-sector is averaging over half a billion in returns every day.
Ever since the Kenyan government waived taxes charged on the importation of motorcycle, Boda Boda business is booming in Kenya. Another factor is that the business cuts across countries.
To get started you'll need to find experienced and licensed riders and some motorcycles. Good motorcycle cost somewhere between Ksh. 60,000 to 110,000. This capital, however, is for those who would like to operate a single motorcycle. This amount will cover a new motorcycle helmet, insurance, fuel, and protective jackets.
Why not get some motorcycles and get started on this money-making venture?
Requirements:
Identify A Motorcycle
In case you were wondering which motorcycles are the best for you to buy, know that the best motorcycles depend on price, cost of maintenance and repair, fuel efficiency, hardiness and looks. The good news, however, is that with so many brands to choose from, you can easily find one that matches your budget and needs.
Raise The Capital Or Take A Loan
If your intent is to handle just a single Boda Boda, then before you venture into this business, you need to have a capital of at least Ksh 60,000 to 110,0000. This amount will cover the cost of the new Boda Boda, protective jacket, a helmet, insurance and fuel.
For those who want to have more than one Boda Boda, multiply the given amount by the number of Boda Bodas you wish to own.
If you can't afford the capital, then you can opt from a loan from any financial institution of your choice.
Get A Valid License Or Employ A Rider
Operating the Boda Boda by yourself would require you getting a license and learning how to ride from a valid driving school. Keep in mind that whenever you are on the road, you are responsible for your safety, as well as that of your passengers and other road users.
On the other hand, if you want someone else to ride for you, then you should find a licensed and good rider who abides by the traffic rules and can take care of your Boda Boda.
Being employed doesn't have to hinder you from running this business by yourself. You can run it as a side hustle and earn some extra cash while doing so.
Choose A Base
Most areas have a higher demand for Boda Boda than other places. So, do well to position yourself in those areas so as to get more customers to transport. This strategic positioning is what determines whether your business will flourish or become a failed venture.
In Nairobi, the average amount a Boda Boda can fetch is Ksh.800 to 1500 per day. You could also get on an app where people can book your motorcycle from.
Get Riding
Other useful tips from experienced Boda Boda riders are:
Be reliable
When your customers know that they can trust you, they will give you jobs. You don't even have to look for customers, they will find you.
Dress well and maintain your Boda Boda
Nobody will feel comfortable riding with a dirty and unkempt rider on an equally dirty bike. Clean up yourself and your bike properly before going out to transport customers.
Network with passengers and riders
Have a network of passengers and riders so that you can keep your opportunities fresh and coming. You could also learn something new from them.
5. Cake Making Business

These days, cakes are in high demand as almost every celebration require one. Be it birthdays, weddings, graduations, office celebrations, baby showers, bridal shower. You could even cater to smaller portions who just love to eat cake in the absence of all these events.
To start the cake making business, you'll need excellent baking and marketing skills, as little as Ksh.50,000, and a great location.
Make sure that your business has an excellent online presence and that you offer a good bargain to your customers.
Requirements:
Decide What Kind Of Bakery To Open
Depending on your abilities and preferences, you'll need to decide what kind of bakery you would like to open and what types of cake you'll like to sell. Will you just make cupcakes and pies? Focus on weddings and birthdays only or will you bake cakes for all occasions? You'll need to conduct research and make an informed decision.
While at this stage as well, you'll need to decide if you will open a physical store or online. If you are planning to open an online store, you need to create a magnificent website where you can display your cakes and customers can place orders. With more Kenyans using the internet, you can make do with just a simple Facebook page.
Draw A Business Plan
Now that you have decided what kind of bakery you want to open, the next step is to draw a business plan. The plan should be detailed and outline your goals.
How I am going to raise revenue? What are my expenses? Who is my competition? What is my target niche? Answering all these questions will help you know the best course of action to take to execute your business plan.
After answering these questions, think about your startup costs. You need to make a list of the equipment and appliances required for making a cake and/or operating a bakery. Your list should include basic things like an oven, refrigerators, pans, mixers, etc.
Another cost to consider at this stage is the operating cost. Your business won't take off immediately, you'll need to keep working to make it bigger and better, you'll be required to pay rent if you are operating out of a shop and also to pay employees. You need to think about these things in the long run.
Shop For Space
Unless you are not operating from home or an online shop, a shop should be on your top list of priorities, so start shopping for one. In Nairobi, shops are usually costly and rare, but in other places like Nakuru, they are much cheaper, but not guaranteed.
Decide what your budget for a shop is, and find a shop that matches your budget.
Get Licensed
Depending on your county, you must have a license to operate any business. The most common license you can acquire is a single business permit. It costs between Ksh. 15000 to 20,000. To your license, add a food handling certificate from the ministry of health in your county.
Set Your Prices
The price you will charge for your cakes largely depends on a number of factors like the time it took to prepare, decoration, packaging, etc. Other bakers price based on the price suppliers sold to them in retail. Basically, it is up to you to come up with your own pricing strategy.
However, don't forget that despite enjoying making a cake, you are also in it for the profit. So, combine great work at reasonable prices.
Get Started
No need to keep stalling, just get started already. You'll never know how this business will turn out if you don't start.
6. Garbage Collection Business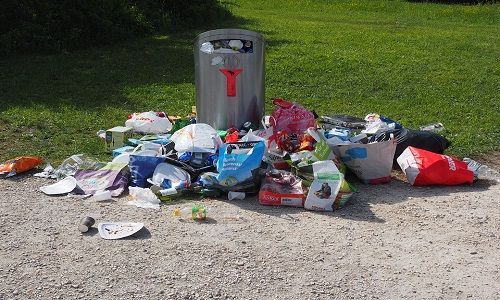 Following the devolution of garbage collection by the county government, private companies can now offer this service to residents in estates and towns. If you were thinking about starting a business, you might want to get in on the garbage collection business.
And since it is not yet overcrowded, there is good money in it, due to less collection. Also, the future of garbage collection looks bright as more and more real estate companies want to develop properties out of main towns. This means that there will be more houses to offer services to.
The first thing you need to do would be to go to a few houses and agree on a price to collect from them. Maybe Ksh.150 each month and then you are ready to start.
Requirements:
Things you'll need to start are:
NEMA License Or County Permit
Go to the National Environmental Management Authority (NEMA) to obtain a license as a garbage collector. You will need a logbook to an enclosed truck and to pay a license fee.
You should also obtain a county government permit. While you are obtaining the permit, enquire from the town's zoning department how possible it would be for you to collect garbage in your desired area.
The Landlord's Cooperation
You can't simply walk to a house and start demanding that the residents of the building bring out their garbage for you. You'll need the permission and cooperation of the landlord for you to do so to ensure the success of your business.
Identify a residential house in need of your services and then meet the landlord or caretaker and convince them to let you collect garbage from the apartment residents, especially in a place where the county's garbage collection services are inconsistent.
The landlord can instruct the tenants to put their garbage in a particular spot in the compound on specific days. They can now collect your fee from their tenants, alongside the rent and remit your money to your account. Your fee charge can be from Ksh.100 per month for each tenant. Set the fee after ascertaining that you'll meet the overhead costs, while still beating the competition.
Garbage Collectors
You'll need a trustworthy employee or employees that will carry out the business in your absence. If they litter the place instead of actually cleaning it up, will definitely rob you of customers and give your service a bad reputation.
The workers also need to have a good relationship with tenants and know the estate well.
Garbage Bins And Bags
You can provide garbage bins and bags for the tenant to put their garbage following collection. This should only be provided if the tenants don't already have the means to dispose of their garbage.
You can buy the bags in wholesale and sell retail to the tenants.
Authorities' Support
It is advisable that you meet the local Nyumba Kumi chairman of the community members who assist the assistant chiefs so that you can have their support. These assistants would come in handy when settling disputes that may arise between you and your clients.
They need to be aware of your presence and purpose in the county, for security reasons.
Dumping Or Recycling Site
A dumping ground is necessary for this business. You can talk to the county government for permission to use their own recycling site, or if you have the capacity you can set up your own.
What You Don't Need:
To start this business, you don't necessarily need:
Your Own Vehicle
While this business is not capital intensive, buying your own garbage truck will cost you quite a lot of money. So, instead of doing that, you can just rent a truck for the days you'll only be needing it. This is more cost-efficient.
Full-Time Staff
You don't have to employ people on a full-time basis. What you can do is to have workers that only work for you on the days you go to collect garbage. This reduces the amount you have to pay for them.
7. Mobile Money Transfer Shops And Bank Agents Business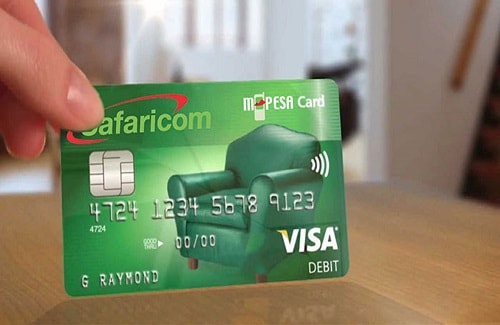 The mobile money transfer practice is here to stay, which means that mobile money shops like Airtel and Mpesa are also going to stick around for a long time. So is Kwa Jirani, KCB and Equity agents.
The mobile money transfer business is a very hassle-free business to start. Just have money in your account, a good location with human traffic and rent a secure shop. You could start with Mpesa shop and then gradually move to other services as well.
Mpesa is the most lucrative mobile money shop you can start and venturing into this business, automatically makes you an agent for Safaricom which is the largest mobile money service provider in Kenya.
Requirements For Setting Up An Mpesa Shop:
Getting Started
To become a Mpesa shop operator, you need to have a registered limited company for 6 months and 3 other outlets ready to offer Mpesa services. This can be quite difficult for startups without any background in the business, so you can just partner with an already established company.
The minimum investment for an outlet is Ksh.1000,000.
You will also need to provide Safaricom with business permits for each of your Mpesa outlets, VAT, and tax certificates, IDs, banking license from a financial institution, and police clearance.
Fill in both the Mpesa agent head office application form and Mpesa agent store application form.
Once you have submitted your forms and met all your requirements you'll be given a till number that you will use.
Daily Business Management
You could either run your Mpesa shop by yourself or you can hire an employee with a KCSE certificate to do that for you. You also need to brand your outlet with Safaricom brand guidelines.
The day to day operation of a Mpesa outlet includes:
Deposit cash into the account of registered M Pesa customers
Process cash withdrawal for registered M Pesa customers
Register new M Pesa users
Abide by Safaricom rules and regulations
Choose Your Prefered Outlet
A Mpesa outlet can be run in two ways;
Standard Outlet
A standard outlet is the most recommended way since you have to go through the complete process above to become a registered agent.
As A Sub-Dealer
Operating as a sub-dealer is much affordable because you don't need to get registered.
You can just work under a registered agent by buying their Mpesa line and paying them a commission for using it. This costs you afloat of Ksh,20,000-40,000.
8. Butchery Business

Meat is a delicacy to most Kenyans, and the high demand for meat, makes butchery lucrative, so there is a possibility that you can succeed in this business.
You can either do small scale by selling in small parts to customers, or you can go large scale and sell in bulk to restaurants, hotels and other business ventures that use meat.
The capital for starting a butchery depends on the location and size of your shop. In low-income areas, a shop goes for about Ksh.100,000, in middle-income areas Ksh.200,000 to Ksh.500,000 and in high-income areas Ksh.500,000 to Ksh.1,000,000.
It is advisable that you have your shop situated at an area with high human traffic like a bus terminal or a busy street.
Requirements:
Meat Supplier
Butchers within and around Nairobi get their meat from Dagoretti, Njiru, Kajiado, and other smaller slaughterhouses. Others get their meat supply from City market. While outside butcheries get their supply from slaughterhouses near where they operate.
In these slaughterhouses, a kilo of beef goes from Ksh.250 and Ksh.320. Factors affecting the price depends on the location of the slaughterhouse, type of meat and season. Goat meat goes for around Ksh.320.
Bigger butcheries, that sell ready to eat meat such as boiled, roasted or fried beef or goat meat with ugali, matoke, etc, sell more meat than those who only sell raw meat. Such butcheries move as much as 3000kgs per day. Smaller butcheries which only sell raw meat, sell about 50-100 kgs.
Good Location
The location of butchery is partly dependent on the kind of meat you sell. You might find yourself in a location where the inhabitants don't eat certain type of meat and this won't be good for business. Find out what kind of meat people in your area like the most, and supply more of it.
Make sure that your shop is located where there is a large pool of people and there is also water and power to minimize loss and spoilage.
Operating Licenses
You will need a business, food handling and fire safety certificates from county authorities.
Obtaining these certificates will cost you a minimum of Ksh.26,000.
Prices
Your prices should be based on the normal pricing where your butchery is located.
Visit other butcheries around the areas you are interested in, to know how to compare and set up prices, to ensure that you use the normal market rate.
In most areas of Nairobi, depending on the type and location, a kilo of beef sells for Ksh.400 to Ksh.450, while goat may sell for about Ksh.500 per kilo.
You can make more profit off every kilo of meat if you decide to boil, choma or fry the meat. Also if you sell ugali, roast potatoes, matoke or rice.
Waste
An important point to note for when making your budget for buying meat is to get prepared for waste, which might reduce your net kilos that you can put up for sale. As you wash the meat, you can lose several kilos of meat per day to waste.
Reduction in blood and wetness in the meat can cause it to lose weight. Even as you cut to sell, the breaking of bones and falling pieces can further reduce the net kilo which you put up of sale per day.
A supply of 300kg can lose 5-10kg of waste from washing, breaking bones when cutting, loss of water, blood and falling to pieces in a day. It is important that you handle the meat carefully so as to minimize and control the wastage as much as possible.
Profits
Looking at the possible profit margins that you should expect, let us assume that your butchery is medium and you get a supply of 200kg of meat from your supplier at an average price of Ksh.300. Also, assuming that business is slow and you can only sell about 150 kgs out of 200kg of the supply for Ksh.400 per kg.
Your net profit per kilo of meat sold will be Ksh.400-Ksh.300. By selling the only 150kg of meat, your total profit will now be Ksh.100 times 150=Ksh.15,000
If you choose to accompany the meat with other things or sell it ready to eat, then you stand to make a lot more money than from just selling raw meat.
Salaries
You'll need staff in your butchery to help you with cutting, cooking (if you cook) and for cleaning.
Most butcheries in Nairobi prefer to pay their workers daily. Daily those who cut earn Ksh.700, cooking earn Ksh.500 and cleaners earn Ksh.350. You can pay your workers based on the location and experience of your bakery.
Tips To Succeed In This Business:
To be able to succeed in a butchery business, keep it clean, neat and organised. Likewise, give your workers clean uniforms and ensure that they maintain it. Just because they work in a butchery doesn't mean that their uniforms must be dirty.
Develop a network and talk to people to know if they want meat supplied to them. You can also cook and deliver meat to businesses who are into such a market. It can't hurt to have a social media presence where you can showcase your business.
To retain your customers make sure you sell good quality of meat, don't just sell hard meat to them. Be honest in your sales and don't cheat them.

9. Photography Business

Becoming one of the most profitable businesses in Kenya, photography is thriving. Photographers are in high demand from people who want a personal picture of themselves and companies high one to cover company events and celebrations.
With a good camera, the right lenses, excellent camera skills and a social media presence. As a photographer, you can either specialize in a single aspect or branch out to other areas of photography.
Requirements:
Pick A Specialization
As a photographer, you have an eye for capturing everything. Nature, landscape, weddings, birthdays and every other kind of event. Yet, it is important that you pick a speciality.
You should do so because photography is a very demanding profession and it requires focus, knowledge and skills. Generalization will not be good for you or your clients, so pick a specialization, focus on it, get better at it, till you are ready to incorporate other things into your skillset.
Invest In The Right Equipment
Decide what the best type of equipment for your area specialization and then get other essentials like a computer and the latest editing software.
Other things you need to decide on are, what kind of lighting you'll require and if you are going to rent a studio. You'll also have to estimate your startup costs.
You will have to purchase a tripod, light studio props, background scenes on canvas, light modulators and digital photography essentials.
Other types of equipment you'll need are:
Professional camera
Variety of flash
Computer and lab
Stationery & business cards
Clear bags for packaging prints
Photoshop /lightroom/other software
Determine Your Pricing
Examine and compare prices, by visiting other photography websites to see how much they are charging. Using their price, you can set up reasonable and competitive prices for your own services.
You can also ask photographers who work with newspapers and magazines to find out what the current rate for professional photography is. Depending on the price, you can set your own.
Prepare An Attractive Portfolio
If you can put together an impressive portfolio of your work and showcase it, then prospective clients who see it can know that they will be getting their money's worth. If you don't have enough pictures to create a portfolio, you can choose the best from your existing pictures and piece them together.
You can also take free shots of your family and friends so that you can add to your portfolio.
Market Your Photography Business
Without marketing, many people won't know who you are. You need to market your brand on social media and even via word of mouth so that people can get to know you.
Share pamphlets to people in schools, churches, clubs and local areas so that the word can get around. Who knows, one of those people can be a prospective client.
Keep At It
If things don't work out, don't be discouraged or stop taking pictures. Keep bettering yourself whether or not a photoshoot goes wrong or someone disparages your image.
Focus on building your brand and also keep your ear to the ground to know what's new, trending and profitable in the photography sector.
10. Car Wash Business

Car was business won't be going out of style anytime, as long as people keep manufacturing and using cars. And since most people like a clean washed car, but don't have any time to do this themselves, your business can provide them with exactly what they need.
This is one of the most profitable businesses to start in Nairobi right now. The cost of starting a car wash is estimated to be a total of Ksh.165,000.
The break down:
Leasing land: Ksh.15,000
Rehabilitating the land: Ksh.15,000
Licenses: Ksh.20,000
Equipment: Ksh.100,000
Marketing: Ksh.10,000
Requirements:
The essentials required to start a cash wash business in Kenya are:
Market Research
Before you start any business at all, it is important that you do your homework.
Define who your target customers will be. What kind of vehicles do you want to wash?
Learn from those who are already in the business
Find out what an ideal location for starting the business would look like
Determine the distinct areas of your services that can make your customers stick. What special services can I add to my car wash business to make my customers choose me above other car washes?
Get A Business Permit
For every business you want to start, you need to have the right certifications to venture into it. A single business permit is required for your car wash in Kenya. Note that the price of acquiring a permit varies from city to city. Major cities like Nairobi and Mombasa will have higher charges for a single business permit.
If you intend to open a big car wash, then you should get a clearance from NEMA (National Environmental Management Agency).
Identify A Piece Of Land
For your car wash, you'll need a location. You can either get one by either buying or leasing it.
The location of the car wash is a huge determinant as to whether your business will thrive or not. Usually, car washes located near a Nyama Choma grill and bar, mechanic's shop or even near bus stops thrive.
The location should be near a busy road or a shopping centre, basically, it should be somewhere people with cars frequent a lot. If you are opening the business in Nairobi, it will be ideal to do so inside a parking lot so that it can be easily accessible to clients.
Make sure that the car wash is located where people can easily reach it without any qualms and a place where you can offer all the exposure you can.
In addition, it should be away from areas with physical obstructions like trees, ditches and electric poles.
Other ideal places to buy or lease land for a car wash in Kenya include shopping malls, public facilities, churches, etc.
As you scout for a good location for your business, let it be in an area where there is a steady supply of water. It is even better if your source of water is from a natural source, as it will be difficult for it to run dry.
You could also dig a borehole or well, but be sure to treat it before usage. Finally, set aside an area for a water tank, for when your business takes off.
Refurbish The Site
After you have identified and acquired a suitable site for your car wash business, the next thing to do would be to refurbish the site. It is wise for you to make the place more convenient and accessible to your customers.
Before you start your car wash, remove barriers, fence the areas, dig trenches, and level the ground. If you have more money to invest in refurbishing, you can cement the ground to make cleaning it easy.
Refurbishing can also include adding security features to ensure the safety of your customers' cars.
Equipment
Washing Machine
The very first equipment to invest in should be a pressure washing machine. These machines can come in different capacities, brands and can be either new or used.
Buying a pressure washing machine depends on the estimated number of cars you would be washing in a day. Your best bet is a durable machine, although it costs more, it would be useful for you for a long period of time.
If you are not on a budget, it is more cost-efficient for you to buy a low-cost model. The low-cost model will serve your business for some time till you have money to buy an upgrade.
When buying a pressure washing machine, the fuel type it uses is another factor to consider.
If your business is located in a place that is notorious for having power outages, then you need to get yourself petrol or diesel-powered washing machine. Both are good, but the petrol-powered kind is better as it guarantees superior performance.
As far as the model goes, when choosing one, what to look out for are the features that it comes with every brand.
Some features to consider are spray gun, pressure options, anti-twist systems, weight, and dust blasting, etc. The more the features your pressure washing machine has, the better your chances of delivering an excellent car wash business in Kenya.
Water Tank
Having a standby water tank is essential to the success of your business.
You know that without water, you can't really wash anything. Tanks come in different capacities ranging from 1,000 to 10,000 litres.
The size of the water tank you prefer should be based on the availability of water in your area. But, the bigger the tank, the better.
Vacuum Cleaner, Brushes, Squeezers, Towel, And Buckets
Buying a vacuum cleaner for your car wash business is different from the one you buy for your home. When buying a vacuum for your business, go to a suitable place where commercial vacuum cleaners are sold.
These vacuum cleaners have more features and are not made for limited use like the ones for your home.
The buckets, squeezers, towels and brushes don't need to fit certain criteria, but just opt for the best quality ones to avoid easy wear and tear. Don't buy your detergents at the supermarket or local shop. The special detergents meant for washing cars can be found at select local stores, that is where you should go to.
These detergents are perfumed and some of your customers could be allergic to some of the fragrances. So, ask them what scents they are allergic to and have a variation of scents ranging from strong-smelling to mild.
Other services:
Body washing
Upholstery
Interior cleaning
Under washing
Waxing
Dusting
Buffing
Carpet cleaning
Engine wash
11. Wines And Spirits Business

Despite the occasional crackdown on wine and spirit businesses, people still make money from it. This still makes it one of the most profitable businesses in Kenya today.
A good location is important for this business to thrive, so is having a good supplier and business permits.
You should have a budget of Ksh.200,000 for a small store, Ksh.500,000 for a big store and up to 2million for a big wholesale and retail shop.
Requirements:
Things you'll need to start this business are:
Location
A good location for your store is in estates located in urban centres, where there is a high population of people with disposable income.
Business Setup Equipment:
Glass
Showcase
Seats
A bar
Supplier
You'll need a supplier who will be bringing the drinks for you. Note that, some suppliers need a deposit before they can deliver.
License And Registration:
Business Name Registration
Unlike before where you have to stand for hours in line, the registration of business names has been made easier and faster in Kenya. You can now do a name search and even register your business online using eCitizen.
Company Business Name Reservation
This eCitizen is a one-stop portal to accessing most Kenyan government services.
You can apply for three names at once.
This is usually sent to either your mail or your eCitizen account and can be downloaded.
Company Business Registration
A limited company is the most ideal business type. Companies have a single director or more.
You can either register a partnership for Ksh.2,500 or a sole proprietorship for Ksh.850

Obtain company registration documents (takes 2-3weeks)
Kenyan Revenue Authority PIN
KRA is the Kenyan tax authority, and all companies must have a company tax registration PIN number.
You can do the entire registration process online on the KRA iTax Portal. The process includes;
Taxpayer registration (submit the director(s) personal KRA PIN plus ID copies

Apply for company PIN (online, KRA iTax portal)

Submit PIN acknowledgement portal

Obtain company PIN
Obtaining A Liquor License In Kenya
This process is the direst component when starting a wine and spirits business in Kenya. You cannot start a liquor business, without having a valid liquor license.
This is the cost breakdown for acquiring a liquor license in Nairobi:
Liquor license application (6,000)
Liquor license (50,000)
County Business Permit
To conduct a wine and spirits business in Kenya, another thing you'll need is an annual business permit from the City Council.
Consult your City Council on the price you should pay for a business permit. They'll come to investigate your shop and advise you on what to pay depending on the size of the location.
After you have paid, you'll get a receipt, and receive the permit in a week's time.
Nairobi County Unified Business Permit
The Unified Business Permit is a recent announcement made by the Nairobi City Council which consists of all the requirements for running a business within the county.
This Unified Business Permit is a one-stop business permit that covers all other permits you'll be needing. After acquiring it, you will have paid for a Single Business Permit, Fire Clearance Certificate, Advertising Signage (300mm by 600mm or less), Health Certificate, and Food Hygiene.
The price for a Unified Business Permit in Nairobi, might be around Ksh.26,000 for a wine and spirits business in Kenya in Nairobi CBD and other nearby suburbs.
Staff
If you must have a staff to help you in running the business, then choose trustworthy employees who you can count on. This business involves cash so that you don't lose money to your staff.
12. Selling Second Hand Clothes (Mitumba Business)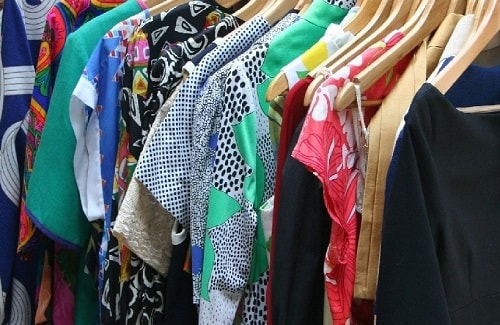 A mitumba business is one of the most profitable and beneficial businesses in Kenya. According to a Reuters report, 100,000 tonnes of second-hand clothes are imported from China to Kenya annually. These tonnes of clothes, generate millions of revenue and jobs for Kenyans, mostly young people.
This is one business that never goes out of style. Even with many people venturing into it, there is still a lot of profit to be made from the second-hand clothes selling.
What's best about it is that you don't need much capital to start, with as little as Ksh. 20,000, you can start.
Anyone can easily succeed in this business if they first do the required outstanding market research. You should decide what kind of customers you would like to target. If you would want to cater to students, you might want to cater to lady students specifically.
People who have succeeded in this business, say that the clothes mostly sought after by targeted customers mostly need pretty clothes, skinny jeans, mother jeans and basically anything trendy and in vogue.
For sellers who want to buy at a very cheap price, but resell at a higher cost, Gikomba is the perfect place to start. There, you can buy a piece of cloth for Ksh.100 and resell at Ksh.300, hence making a 150% profit
Requirements:
These are 4 factors you should consider before going into the mitumba business:
Capital
With roughly Ksh 500 and 1000, you can easily start a small mitumba business, with Ksh.20,000 to Ks.100,000 you can start a medium mitumba business. If you wish to start this business on a large scale, then you should have a capital of more than Ksh.100,000.
Identify The Target Market
As mentioned earlier, to succeed in this business you need to identify your target market. This way, you know which demographics to cater to. You can start by targeting your family, friends, neighbours, colleagues, villagers, and even go door to door or online to get potential customers.
Location
For this business, the online market is the most suitable option to start with, as opposed to a physical store. Having an online shop spares you the stress from expenses like business permits, rent, electricity bills, etc.
An online market is easy to start and with a simple Facebook page, you are good to go. Though, you may need to use Ksh.1000 to promote the business on Facebook. Another good platform for online marketing is Instagram.
This business is quite competitive, and in order to maximize your profit, you can offer customers benefits that your competitors aren't offering. For instance, they can buy clothes and you can deliver it to them for free or at a special discount price. You could also give discounts on clothes and offer special promos. Just find out what your competitors are doing and top that.
Ensure that your items are unique because with that you stand a chance of making a high profit. If you have enough capital for a shop, get one. You can further maximize profit by selling both on your online shop and in your physical market.
Supplier
Before you start your business, locate a reputable and reliable supplier. You can either buy stock in bale or randomly pick separate items at a wholesale price. To start off, you can go for the second option. In order to make a profit make sure that the supplier has reasonable prices.
In case you need a list of suppliers, Eastleigh, Muthurwa, and Gikomba markets are the main suppliers of second-hand clothes in Nairobi.
The most important thing to keep in mind while venturing into this business is the target customer base and you will make lots of profit.
13. Bakery Business

Starting a small bakery is a profitable business you should explore if you have a passion for baking and is really good at it. Guaranteed, running a bakery requires a lot of commitment and capital, but it is a great way to earn extra income.
The baking business is popular and fast-moving. You don't need any formal training to get into it, but if you feel the need to hone your skills, taking a class won't hurt.
Requirements:
If you are going into this business, below are the things you'll need:
Getting Started:
Register The Bakery
If your plan is to run the business as a full-time business, then you'll need to register your company name, this costs approximately Ksh.100, register your limited company for Ksh.30,000, get a KESB license costs approximately Ksh.20,000 and a single business permit. Price for the single business permit varies from county to county.
Licenses
To run a bakery, you'll need to get several licenses:
This certificate costs Ksh.600 and is valid for a year. The purpose is to make sure that the people handling your food are free from diseases.
Valid for a year and pricing starts at Ksh.300, depending on the size of the business.
Valid for a year and costs Ksh.3,000.
Setting Up The Business:
Create a list of all the baked goods you'll wish to sell at your bakery. Start off with a few select items, then diversify your list as you go. Prepare a menu. Prepare a price list that covers the cost of ingredients, labour and other expenses.
Get Your Ingredients Ready
To bake, you'll obviously be needing some ingredients. So, purchase everything you'll need like flour, raw eggs, sugar, milk, baking powder, yeast, sugar, salt, etc. also, buy materials for packaging your goods.
Find out your target market. Your baked goods will do well in places like; kiosks, supermarkets, offices, schools, etc. Know the places you will have the highest demand from.
Grab the attention of your target customers by using fliers, posters, food drives, etc.
Networking is important in any line of business. Attend meetups, workshops and events organized by baking groups so that you can meet more bakers and exchange ideas on how best to grow your business.
Starting your bakery will require a lot of money from you, between Ksh.100,000 to Ksh.150,000. This amount is inclusive of licenses and business permits.
Below is a list of basic startup items to invest in, and their approximated prices:
Ingredients:
Wheat flour-Ksh.14000

Sugar(50kg)-Ksh.7,000

Margarine carton-Ksh.2,000

Icing Sugar (5kgs)-Ksh.850

Baking powder(4kgs)-Ksh.500

Tray of egg-Ksh.400

Box of milk-Ksh.500
Total amount: Ksh.12,550
Utensils:
Electric hand whisk-Ksh.3700

Cookswell oven-Ksh.26,000

10 Baking pans-Ksh.2,500

Icing spatula-Ksh.550

Nozzle set-Ksh.1,500

Other utensils-Ksh.2,000
Total amount: Ksh.36,250
Other Items:
Bag of charcoal-Ksh.1,500

Fliers, brochures-Ksh.1,500

Cleaning agents-Ksh.1,000

Packaging materials and labels-Ksh.2,000

Miscellaneous-Ksh.5,000
Total amount: Ksh.11,000
Total investment amount: Ksh.12,550+Ksh.36,250+Ksh.11,000=Ksh.59,800
Depending on the quantity, quality and demand of your product, you can make up to Ksh.5,000 a day.
14. Professional Cleaning Business

The professional cleaning business is flourishing and has made its way to the topmost profitable businesses in Kenya, thanks to the influx of customers who usually require this service.
Your target customers can be people living in urban areas, who have tight work schedules, and due to that, they barely have time for cleaning, and would rather outsource that job to cleaning services. That is where your business comes in, cleaning houses for these people and earning a lot from it.
You can also clean for organizations that outsource their office maintenance to cleaning agencies.
With a minimum budget of Ksh.150,000, you can start this business. And your main objective can be cleaning and organizing offices and homes.
Requirements:
Pick An Area Of Specialization
The services you render can fall under two categories, commercial and residential cleaning.
However, commercial cleaning is more lucrative than residential cleaning. But if you get more requests for residential cleaning, it is also profitable.
If you do go into commercial cleaning, your clients would be offices, medical centres, learning centres, hotels, etc. The services you'll render to them are washing floors, windows, doors, kitchen areas, arranging of offices and, and emptying of trash. The timing of the services will be based on the arrangement you have with your clients.
Residential cleaning, on the other hand, involves general cleaning that is done once a week. To make a profit in this aspect would require a large base of clients.
Equipment And Material
Your cleaning venture will need various equipment and materials to make the cleaning easier for you and your staff (if any). Basic equipment you'll be needing are brooms, brushes, cleaning agents, spray bottles, mops, vacuum cleaners, dustpan, buckets, gloves, detergents, dust masks and squeegees, etc.
To get started you can rent the really expensive materials like the vacuum and carpet cleaners. And if you must buy, make sure to get the ones that are durable and up to your money's worth.
Location
A location for a cleaning business is flexible. You can either run it from home or have a shop. For starters, you can run the business from your house, then when you have had enough clients and business picks up, you can go ahead to open a shop.
However, if you have the money for a shop, you can get one right away.
Licenses And Insurance
The intent to run your business from a commercial site comes with getting the required licenses and registration. You'll need to acquire licenses and insurance.
It is not every client that would feel comfortable outsourcing the cleaning of their premises to a business that doesn't have insurance. So, ensure that you join a liable and reputable insurance company. You must have business permits too, can't operate without one.
Licenses can be gotten from respective County Government offices. The license fee is charged based on the county government and the business location. But it is normally charged between Ksh.5,000 to 15,000 annually.
Marketing Your Cleaning Business
Marketing is a huge part of any business venture. You need people to know you, which is why you should spend time getting the word out. It is how you get customers to patronize you.
To market, spend part of your budgeted money to advertise on Facebook and other social media platforms. You could also use referrals from friends, families and even first-time clients.
Marketing is one thing, it will surely get you, customers. But retaining those people depends solely on you rendering unmatched and impeccable cleaning services.
Pricing
The aim of your business is for sure to make money and cover your expenses. But be careful not to exaggerate the prices of your services. Set your pricing based on market research, type of service, nature of work. Be sure to set reasonable prices that can also cover the money you spent on the business.
Hiring Employees
Employees play a huge role in your business. While starting out you can just have 2 or 3 employees, but as your business grows, you will have to hire more people.
Make sure that whoever you hire is honest, hardworking, customer-friendly and treats your business right. And on your own part, pay your staff well so that they don't leave you to join other services, as this is common in this business.
Finding Transportation
Given the nature of your business, you might need to travel and you also need a way to carry around heavier equipment. You need transportation to do all these things.
You can begin by hiring a vehicle to go about your business, and as it grows you can get your own vehicle.
15. Operating A Salon/Barber's Shop Business

The salon/barber's shop business is underrated, yet it is profitable. In Nairobi alone, there are salons that charge up to Ksh.50,000 per head, but normal priced shops charge Ksh.600 per head. Once you have the skills, strategic location and consistency.
The capital required to start a salon depends on the size and location of your shop. In Nairobi, rent for a single room located outside the city centre is Ksh.8,000-15,000 per month.
In addition to the rent, you also have to buy equipment which can cost you up to Ksh.100,000
On the other hand, a barber's shop is cheaper to start and require a capital of Ksh.30,000. Depending on where it is located, a barber's shop can fetch up to Ksh.2000 per day.
Requirements For Starting Your Salon:
Furniture/Equipment:
Hair Styling Chairs
Choose chairs that you customers will comfortable sitting on and will also make your work easier. It should be durable.
standard salon chairs go for about Ksh.6,000 to 20,000. Plastic chairs cost Ksh.600 each.
Hairstyling Station
Have a hairstyling station that is fully equipped with storage drawers, tool holders, mirrors, tool compartments, electric socket, etc.
Furniture work and setting up the station can cost approximately between Ksh.10,000 to 20,000. You can get a mirror up to Ksh.2,000.
Hair Supplies:
Sink Seat
Used for hair treatment, washing and conditioning, costs around Ksh.12,000. A locally made sink seat costs between Ksh.8,000 and 10,000.
Hair Dryers
Hairdryers cost about Ksh.3,000.
Hair Brushes And Combs
The brushes and combs should come in different types and sizes. Budget Ksh.300 to 1,000.
Water Heater
You can get a good water heater for Ksh.500
Scissors And Hair Clippers
Equip your drawers with various types of scissors and hair clippers.
Styling Tools
Have a complete collection of blow dryers, diffusers, and multi styling kits. The multi styling kit gives you a wide range of varieties for customers to choose from.
Aprons And Towels
These are important to keep you and your customers from getting stained.
Services Offered:
For maximum profit, you could have a variety of hair services to offer to your clients as per their request and combine it with other beauty services as well.
Hair Services:
Cuts

Relaxers

Curling

Weaving

Shampoo

Conditioning

Reconstruction
Nails:
Manicures

Pedicures

Polish
Skin Care:
Massage

Facials

Body waxing, etc.
Requirements For Your Barber Shop:
Trading License
A trading license is an authority offered to you by county governments to operate your business. Prices for a license vary by county. You can get a license for as low as Ksh.300 or as high as Ksh.15,000 depending on the size and location of your business.
Music Copyright Of Kenyan License
This license is important if you'll have a TV or radio playing in your shop. You can get this license for Ksh.2,000 from MCSK offices.
Equipment:
Clipper
The cheapest clipper you can get goes for Ksh.1,600.
Barber's Seat
You may have gotten seats for your salon, but those seats won't serve very well for the barbering venture. Get seats that are customized for barbing alone.
You can either get them locally made or you can import them. Locally made ones cost Ksh.3000 and imported ones cost Ksh.5000.
Styling Station
Have a separate styling station for your barbing venture. It should be equipped with mirror, drawers, and another compartment to hold barbering tools. You can have them locally made or imported.
Sterilizers
For killing germs and sterilizing the shaving tools. You can get one for Ksh. 5,000
Other Important Equipment You Need Are:
Towels

Combs

Cream oil and gel

Gowns

Heaters
16. Laundry/Dry Cleaning Business

The laundry business is gaining ground in Kenya. And with more busy people in urban areas having less time to do their laundry, this business is easily becoming one of the most profitable ones in Kenya.
The demand for washing clothes keeps coming, and if you create supply by offering this service, you could become rich in it.
Requirement:
To start a laundromat in Kenya, you'll need to:
Create A Strong Business Plan
You'll first need to create a strong business plan as to how your business will run, this will act as a guide in the development process. Have an outline of everything that needs to be done, goals that need to be met. This plan should also include costs, cash flow, laundry and dry cleaning equipment maintenance provisions and other business concerns.
Your business plan can also serve you in terms of sharing your ideas with potential investors who may provide capital for the business.
Have Capital
In terms of capital, the one large investment you should focus on making would be on a delivery van.
The delivery van is important because the clean and ironed clothes for your clients, will need to be hung on racks in the van while delivering. Your entire business depends on the van, so you need to make sure that it is well maintained and taken care of at all times.
Using your capital, other investments you'll need to make are rent, detergents, washing machine, dryer, chemicals, etc.
Since most clients don't pay till their clothes are delivered, you'll need to set aside money to pay staff salaries and another to find a location for your business.
Your capital budget should be somewhere between Ks.180,000 to Ksh.200,000.
Find A Good Location
Your laundromat should be located at a place with a steady flow of customers. This could be in an estate or a busy street. Generally, anywhere guaranteed to have more people.
Space should have a smaller work area that acts an office/ as pickup and drop off point, and another larger work area, where the washing and ironing takes place.
A Small Reception Office
This will serve as a place where clients can make a payment, and drop off and pick up laundry. All the official work you need to do, including issuing of receipts can be done here.
Have A Larger Work Area
This can be where the actual laundering can be done. This is where you'll keep your washing machine, dryer, detergent, chemicals and every other item you'll be using for washing and ironing clothes.
Do Carpentry Work
Your front office will need some renovations like a counter, drawers, etc. You will also be needing a closet where you'll be storing clothes, both at your front office and the work area. Carpentry work for both areas should cost Ksh.30,000, depending on the location of your workspace and the amount of work to be done.
Equipment
To run a successful laundromat, you'll obviously be needing equipment. You'll need a washing machine, dryer and the lot.
Washing Machine
If you want to take off as a small scale venture, an ordinary front loading machine should be good enough for the job. This type of washing machine costs around Ksh.50,000 and can handle between 6kgs to 7kg laundry load per wash cycle.
However, as you get more customers, you'll need a bigger washing machine. A commercial washing machine like that costs about Ksh.200,000.
Other types of equipment you'll need are:
A dryer-Ksh.22,000
Iron box-Ksh.4,500
Ironing table-Ksh.5,000
Folding table-Ksh.5,000
Detergents and other cleaning agents-Ksh.20,000
License
To start your business, you'll need two permits. One is the single business permit and the other is the outdoor advertising license. Both of these licenses are issued by the government.
Although, license price varies depending on the size of the business, location and county, just set aside Ks.25,000.
If you play music publicly, you'll need to obtain an MCSK license as well. For those in Nairobi county, a fire license certificate is required.
Marketing Strategy
To be able to stand out from the competition, you'll have to find a way to distinguish yourself. You could offer door-door pickup and drop off laundry for your busy clients. You can also give discounts and coupons to your most loyal clients.
You could also use mediums like social media, poster and even word of mouth, to get the word out.
Remember, the quality of customer service you give, can either make or break your business.
17. Events Planning Business

Going into the events planning business can be quite lucrative and profitable. Think about it, with so many events constantly happening, you will never run out of customers to plan for. You could organize parties for clients and in turn, lighten their workload by assisting them in renting tents, chairs, caterers and even finding an emcee.
If you happen to be into providing such other services, you can make additional money from renting out these things to your client.
For this business set aside capital of about Ksh.100-120,000.
Requirements:
Register Your Business
You can't run a business without registering and obtaining a license and permit for it. So, register your business first.
Think of a business name relevant to your industry and use it for branding and marketing. You can either register for sole proprietorships or a limited company. Once registered, get the required licenses from the area you'll be operating in.
Identify Your Market
When you are just starting out, you can be into planning all types of events. But as you grow in the industry, you can specialize in just one or two types of events. Choose a specific market to focus on.
Corporate Market:
Trade shows, team building activities, stockholders' meeting, conventions, etc.
Private Market:
Weddings, debuts, family parties, reunion parties.
Once you have identified your market, study the demographic, their specific needs and what kind of suppliers and logistics you'll need when catering for them.
Partner With Reliable Suppliers
Find your suppliers by going to exhibits. If you have a low budget, partner with freelance suppliers who often offer cheaper services. A supplier is important because they will be the ones to provide you with whatever you need to serve your client.
However, make sure that whoever you partner with is reliable and trustworthy. You can ask about their work track record from previous clients just to be safe.
Sufficient Starting Capital
You'll need part of your capital money to pay rent and buy supplies. Some supplies you have to buy are:
A computer/laptop-Ksh.30,000
Printer- Ksh.5,000
Business registration expenses-Ksh.10,000
Office supplies-Ksh.4,000
Initial Marketing Costs-Ksh.10,000
Legal Requirements
Before you can be free to keep running your business, there are a few legal requirements you'll need to take care of first.
Everything from registering your company name, getting a business permit, KRA Pin, and registering your business, has to be exactly by the law.
For your business permit, the cost varies based on county. But it ranges from Ksh.5000 to Ksh.15,000.
A Good Work Ethic
To be a great planner and ensure that your clients have a great time, you'll need to possess the following skills:
Excellent Organizational Skills
Since you are the one that takes charge of the event, tells everyone what to do, you must be good at organization, delegation and time management.
Flexible Attitude
You have to be flexible, adaptable to sudden changes and good at thinking on your feet. This is because situations or conflicts may suddenly arise and you'll need to be the one to save the day.
Leadership Attitude
At some point of an event, you may need to partner and collaborate with other planners. You have to be able to assign tasks and run things smoothly if you are giving the head planner role.
Negotiation Skills
You need to know how to negotiate with caterers and suppliers so that you can get the best deals for your client and yourself.
Attention To Detail
As an event planner, you are basically a perfectionist. It falls to you to make sure that everything is perfect and goes according to what your client wants.
18. Poultry Farming Business

Poultry farming is one business investment that appreciates greatly, and if you get into the right market and meet the right clients, then you'll be selling out a lot of chicken and even get more than you invested.
You can supply to restaurants, eateries, hotels and supermarkets in urban areas where you have a high demand for poultry products from. Finding a suitable space should be no trouble since making a poultry farm requires less space and inputs, especially if it is on a farm.
Additionally, depending on your business scale, poultry farm business can be capital intensive. Some of the factors that determine the requirement of capital are:
The scale of the poultry farm

The kind of technology used

Location of the poultry farm

The kind of poultry bird reared
On the low scale, you'll need approximately Ksh.25,000 to start off your poultry business.
Requirements:
Select The Sector That Suits You
There are a lot of sectors associated with poultry farming. It is left for you to choose which sector you wish to be dealing in.
Options for you to choose from are:
Broiler production
Layers breeding
Poultry feeding production
Meats and egg processing and marketing
Hatchery
Poultry equipment manufacturing
You can make money from one or more of these poultry business sectors, don't just stick to one aspect.
Choose The Type Of Bird To Rear
Most people think that poultry just has to do with rearing chickens, while in reality, you can rear and sell other domestic birds in your poultry farm.
Your poultry can be a mixture of:
Chicken
Tukey
Duck
Quail
Guinea Fowl
Peacock
Turkey
Quail
Goose
Pigeon
Ostrich
Choose A Location
A little secret, when choosing your poultry farm, choose a land that is a little far away from the town. This is because, if you build your farm away from town, you can have the land and labour at a cheap cost.
Set your farm at an appropriate location, never too close or too far from the nearest town. Close enough to the nearest town, so that transportation and distribution of your wares to the urban areas will be easier for you.
Kenyan Poultry Housing System
Your birds will need a standard housing system that suits and protects them. It should have water, feeders and warmth.
Whether it is a new or used structure, it should have a conducive atmosphere as well as adequate ventilation so that the coop is not stuffy.
For your poultry farm, you will need:
Feeders
Incubators
Egg trays
Perches
Proper lighting units
Wire to keep out predators
lighting
Maintaining The Building
Ensure proper functioning of the lightening unit at all times, don't wait for it to break before you fix it. Also, have preventive measures in place for the safety of your birds so that you don't lose them to predators or sickness.
The housing unit should have optimum climatic conditions for the birds to thrive well. Housing conditions to avoid at all costs are:
High or low temperatures
Poor lighting system
High or low humidity
Deficient or excessive ventilation
Equipment:
Some of the equipment you'll need for your poultry farm are:
Brooders
If the environment is too hot, the birds will pile up at the corners of the coop, if it is too low, the birds will pile up under the brooder. Either which way, the birds piling up will increase mortality.
Brooders are for regulating temperature and to achieve a warm and adequate atmosphere inside the poultry.
There are varieties of brooders or heaters available, but the most common ones are the gas and electric ones.
Manual And Automatic Drinkers
Clean freshwater is necessary for the birds to increase feed consumption. If the birds don't drink water regularly, they will eat less feed and this can compromise their performance.
Open and close drinking systems are commonly used in poultry farms.
The manual drinkers are used in the first 7to15 days of birth, one for every 50 newborn chicks. However, the disadvantages of the manual drinkers are water shortage that can make the birds thirsty.
The automatic water drinker can be used for the second week of age. The valves and guns of the automatic water drinker to ensure that the chicks will always have water to drink and there is no need for you to keep refilling it as is the case of the manual.
The Feeder
During the first 10 days of life, the feed should be in the form of sifted crumbs placed for the chicks on a piece of paper where they can easily reach it. At least 80% of the poultry farm should be covered in paper to ensure this.
The transition from paper to feeder should be done gradually after the birds have mastered this system.
Note that, the feeder should be placed at the proper elevation. When it is not placed at the proper elevation, the food could spill on the floor causing wastage. And when the birds eat from the bare floor it increases the risk of bacterial contamination.
The feed should be evenly distributed throughout the feeding system so that all the chicks have an equal chance of feeding. If it is not done this way, there will be increased competition for food and most chicks that are not strong enough to compete will die from lack of food.
Other equipment you need for your poultry are:
Incubator
Perches
Nests
Lightning system
Egg tray
19. Aquaculture Business

Just like rearing chicken and animals, rearing fish is another lucrative business in Kenya. As long as people need to eat fish, the demand for it will never run out. If you handle your fish farm well and deliver to your target customers, it will yield a lot of results.
Requirements:
A few requirements for starting your aquaculture business are:
The Site
Although there are many types of fish ponds, the most preferred type of pond for commercial fish farming is earth pond. When choosing a site for your earth fish pond, choose a place that has a freshwater source nearby, and has a soil type that retains water.
Choose a level piece of land and avoid places that are prone to floods so that dirty water can't get into the pond.
The soil you choose should be void of gravel. If the pond is in a warm area, then you are off to a good start, you can also use black nylon to retain heat.
Pond Construction
When constructing the pond, you need to keep in mind what suits the species of fish you would be rearing. Each species of fish has specific requirements when it comes to the type of pond to rear them in. you can get suggestings from your local fishery department to get on which pond design suit each species the best.
Selecting Fish Specie
Selecting fish species for farming in Kenya, depends on the market, climate, weather and location.
When selecting, base your decision on:
Species that have a great demand in the market:
Tilapia
African catfish
Common carp
Koi fish
Species that grow faster and more profitable for commercial production
The species that easily maintain and grow well in your local weather and climate
Availability of necessary food for the species
The species that grows well and take less time to reach the market size
Feeding The Fish
In the market, you will find different types of fish feeds, manufactured for different types of species. For commercial fish farming, buying manufactured fish feed is a must.
You can also buy ready-made supplementary fish food or just buy ingredients separately from the market and mix them at your farm. Mixing the feed by yourself is a good idea because sometimes, the ready-made ones don't contain all the essential vitamins necessary for your fishes growth.
Collecting Fish
You can harvest the fish when they reach market weight. Collection can be done by either using a net or draining the pond completely of water.
Marketing
Before starting your pond, you must have identified the market for selling your fish. These are the people you will sell to once your fishes are market-ready.
Things to consider while marketing fish are:
After collection, send them to the market immediately. Lateness can decrease the quality of the fish.
To get the maximum price for your fish, separate them into three groups. Small, large and medium-sized.
Never transport your fish to a far place as a way to get more money for them. The far distance can damage the fish and you will lose money, rather than gaining it.
Local markets are suitable for marketing your fish. But if there are foreign markets available, you can also try international markets.
20. Beaded Sandals And Handbags Business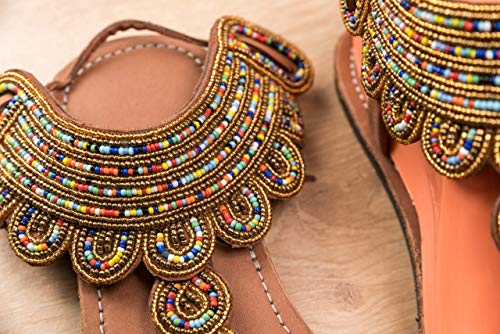 Making beaded sandals and handbags is definitely one unique business idea that you can opt for.
With bead, needle, string and other special equipment, you can get started. A kilogram of bead costs Ksh.370 in Nairobi, one kilogram is enough to bedazzle one handbag or shoe.
You can sell handbags and sandals for between Ksh.3500 to 4000. Training cost and cost of other equipment like needle can be approximately Ksh.3000 to Ksh.600 respectively.
Basic Requirements:
Training in bead making- Ksh.3000
One kilogram of bead- Ksh.370
Needle/strands and strings -Ksh.600

There you have it, these are the top 20 most profitable businesses in Kenya currently.
Note:
While this article gives you a list of the basic requirements you will need to start each business in terms of money and facilities, you should also endeavour to do proper research about a business before you go into it.
Keep reading to find out how to start a business in Kenya, in terms of general requirements for starting a business in Kenya.

How To Start A Business In Kenya (Requirements)
Step One
To start a business in Kenya, you will have to first go to the registrar of companies. He or she is the person who issues certificates of compliance for foreign companies, certificates of incorporation for local companies and certificates of for sole proprietorship and partnership.
Step Two
After going to the registrar, firms must then obtain registration with National Social Security Fund (NSSF), National Hospital Insurance (NHI), and the Kenya Revenue Authority (KRA).
Step Three
Next, a unified business permit (previously known as a single business permit) is to be obtained from the county government depending on the business type, location, size, number of employees, and activities carried out in the business.
The unified business permit is a permit that consists of all the licenses required for running a business within a county. The permit covers trading license, fire clearance certificate, advertising signage certificate, health certificate, and a food hygiene license.
All business must have a trading license and fire clearance certificate. If you are in a butchery, snacks or any other business that deals with food and other consumables, you should also get a health certificate and food hygiene license.
The advertising signage license is applicable to businesses with advertising signage of 300mmm by 600mm or less.
Thanks to this unified business permit, you can apply for different certificates in one form without going to different offices for different applications. The certificate is valid for one year from January to December.
These are the most important documents you should get first before you can open a business in Kenya. Having them guarantees that you are in right standing with the law and won't have any legal altercations with the authorities once you start running your business.
Why Most Startup Businesses Fail
Thinking about starting a business is easy. Closing your eyes, you can visualize how much money you are going to be making once your business takes off.
But what if it doesn't? What if some unforeseeable event makes it impossible for you to hit your target? What if your business failed?
When planning for a business to be a success, you must also make a contingency plan for when it fails. To make your contingency plan, you first have to know why your business will fail?
Below are 5 reasons why most businesses fail:
Lack Of Uniqueness
Due to many businesses copying each other from logo down to slogans, creativity is dying in the Kenyan entrepreneurship scene. Buses do the same artistic works as another bus and restaurants serve food identical to that of another restaurant. There is no uniqueness among businesses.
May startups in Kenya, lack that uniqueness that is supposed to distinguish them from other businesses that offer the same services as they do.
If you want your business to flourish, then there has to be something that separates you from the competition, ultimately making you the best.
You can't be doing the same thing as a rival laundromat and expect to succeed, can you?
Poor Management
It is one thing to start a business, it is another thing to manage that business. One of the leading reasons why many Kenyan startups are failing today is because entrepreneurs lack the management skills relevant to running their business.
They fail at accounting, managing employees, selling, production, etc. business has complex aspects that need to be managed in specific ways for it to succeed. If you lack the skills to manage a particular area, then you partner with people who are good at those aspects so that you can focus on what you are good at.
Poor Funding
Capital is usually an issue for most startups. The lack of funding and places to get loans from is one reason why most businesses don't even make it past the idea stage. Once you think about asking for a loan, you give up because it is a daunting task.
Money is necessary for a business to keep running. Even before the business can start generating its own cash flow, you are going to need funding to get up to that level. That is the problem.
Many entrepreneurs spend time sourcing for funds and loans, that they forget that there is a business that needs their attention. And most times after searching, they don't get loans.
Poor Planning
Businesses that fail are the ones who didn't do their homework in terms of researching and planning comprehensive business strategies. Many entrepreneurs are in such a hurry to get started at once and start making money already, that they don't take time to sit down to research, brainstorm, consult, put ideas on paper, brainstorm some more, research some more, etc.
Even after you found the best business strategy for your venture, don't stop planning and strategizing, keep it going.
Poor Customer Service
Just because you sold out on your first day and many days after that, doesn't mean your customer service is superb. People may be buying from you because you are the only one in the area with such service and they haven't found someplace else.
If your customer service is bad, when they do find another place that treats customers better, they will boycott leaving your business to crumble.
Simple things that can make clients sour about your service are, they call your company lines for hours and nobody picks up, or the person that picks up talks to them in a harsh manner, or you are late with delivering service.
Acquiring customers is one thing, retaining them is the most important part. Master customer retention and fix up your service to make your clients happy before your business fails.
Final Note:
Starting a business can be everything from smooth, discouraging to hectic, but that doesn't mean you should give up. If you are commercially offering a service, people will buy from you, but to maximize your profit, you need to pick it a lot of hard work.
Read everything you can on running a successful business in Kenya, not just requirement wise, so that you can have the right knowledge about running a business.
Good luck!
Don't forget to like, share with your entrepreneur friends looking to start any business.
Let us hear your thoughts and questions in the comment section.